Getting To GNW
By Road
The campsite is located on Old Gympie Road. From the township of Landsborough (after crossing over the railway line) go straight ahead along the Maleny/Landsborough Rd and take the second road on the left (at the roundabout) – Gympie St South. Go along this road about 2kms and you will cross over the bridge at Rocky Creek and we are the next driveway on your left.
By Train
The Beerwah Train Station is a 8 minute drive away from site in the Nambour Line. The train ride from the airport to the Beerwah Train Station will take approximately 1 hour 20 minutes.
We have a volunteer pick up coordinator for Train Station pick ups.
Please indicate in your booking if you would like to organise a pick up from the Beerwah Train Station and our volunteer coordinator will contact you. See the Translink website for more information on timetables and journey planning.
It might be a nice gesture to throw a fiver at your pickup volunteer to help cover their fuel.
There will be NO Airport pickups organised via the GNW crew this year.
If you do not have a direct contact the booking team will happily advertise locally for a pick up but cannot guarantee one.
We recommend catching the Airtrain service, Airport via Eagle Junction then to directly to Beerwah station on the Nambour line.
Journey should cost approx. $24 one way
This is cheaper and shorter time than it was taking for volunteers to do airport runs due to traffic conditions on that GNW weekend.
GNW Site Map
The event site map and setup follows below.
Note: This is just a temporary map of the entire scout camp site (which we have access to the entire site). The main area is the bottom left area of the map
And just to share some more photos of how amazing this site is, check these out!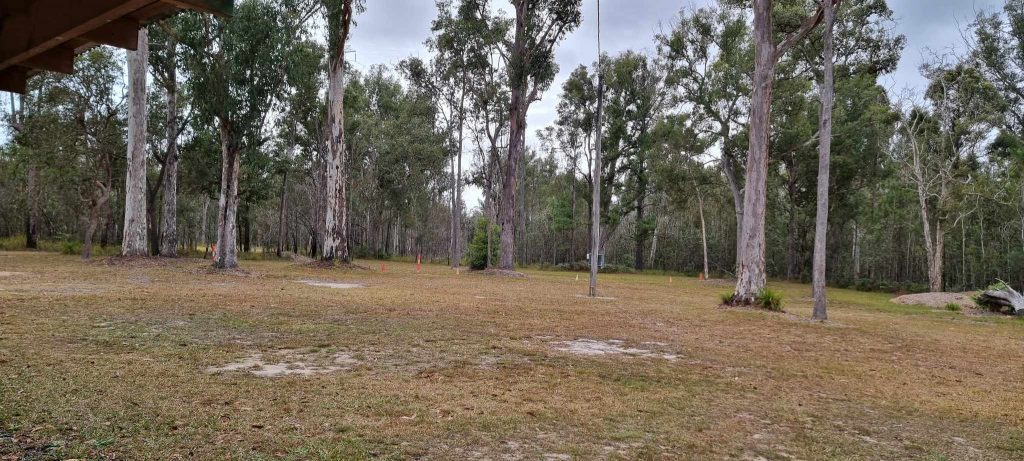 Some of the grounds in the area, this photo was taken from the top kitchen looking the archery area
The huge fire pit that will help you quench that missing GNW Bonfire feeling
One of the many bunk rooms… not exactly the Hilton, but they are comfy and simple (Just like Dimitrii)
And how's this for style? Hot and cold running water (which won't run out unlike the old scout camp shower roulette that we used to have at Samford Scout camp 🙂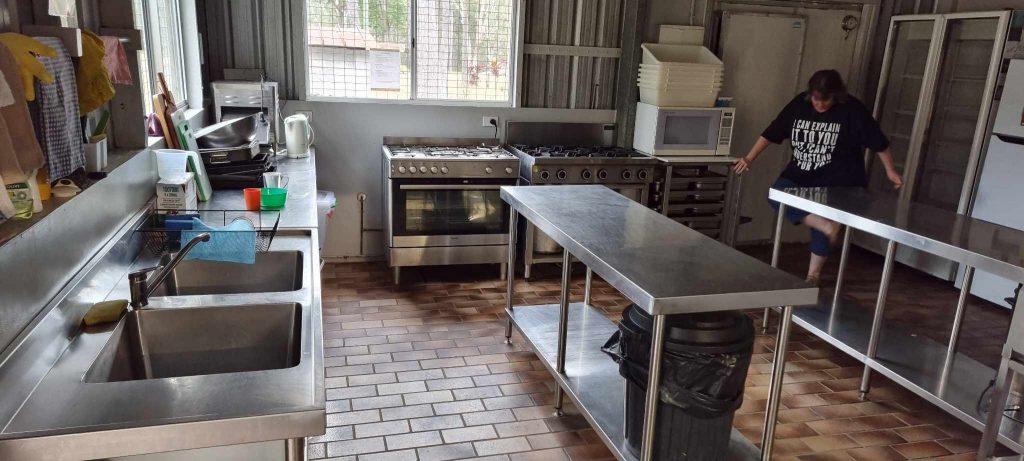 And of course, the amazing kitchen that our feast teams will cook volumes of food for you to make sure your belly is full… oh, plus there is a cold room in the back there which has the Jolly Duke team REALLY excited.