The following are some Frequently Asked Questions (FAQ) about Great Northern War.
The event site has changed – where is the new site and what is it like?
In 2019, Great Northern War (GNW) will be held at the same site as 2017 and 2018. The entrance is on 1 Rebecca Drive, Chambers Flat (approximately 40km from Metro Brisbane). See Site Information for more details on getting to site via road or train.
The site is an open field on a property with a gravel road entrance. Unlike the previous site, this site does not have buildings and all event infrastructure will be portable.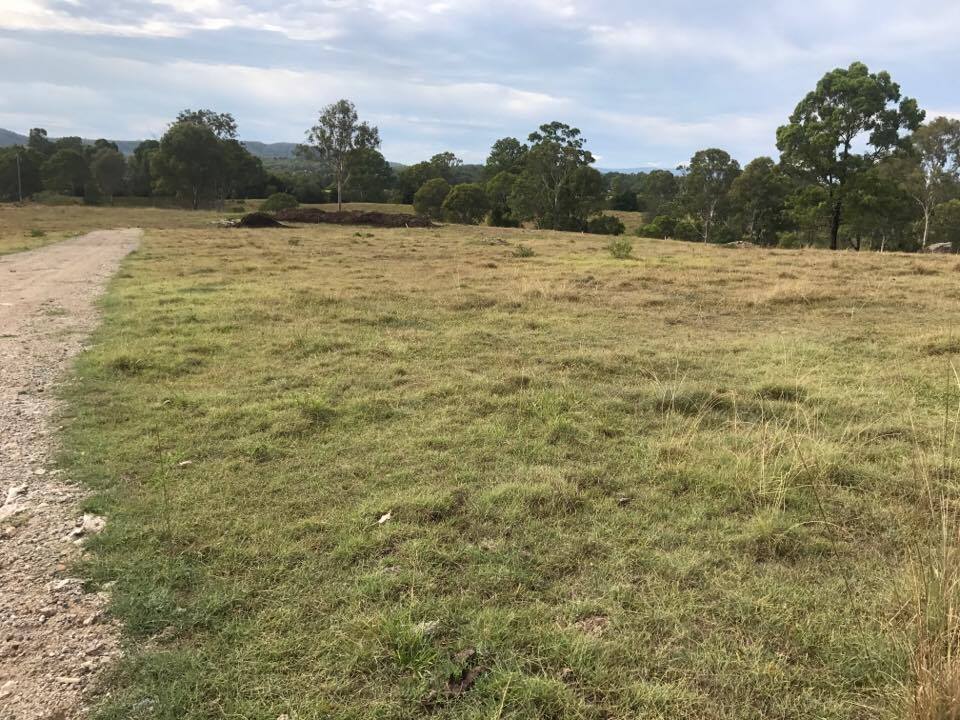 Who's in charge of the site structure / encampments placement?
The site is huge and there is plenty of space for camping. For this year, the main areas for the list field, archery field, merchants, kitchen, and a zone for those medically requiring access to electricity (e.g. for CPAP machines) will be marked off.
The rest is up for grabs on first come, first served basis.
The site map is available under Site Information.
The new site doesn't have cabins. What options are there for wayfarers?
The bookings officer is organizing tents to be borrowed by interstate/international travelers (free service). If you require a tent to borrow, please email.
For those interstate/international travelers who would like to borrow bedding, that can be arranged for $5 (cost of laundering).
Is there power supply available?
If you need power for medical reasons, please contact the Steward: gnw-steward@lochac.sca.org
The neighbouring property to the event site has kindly allowed GNW access to mains electricity for the event. This will primarily be used for the kitchen and other event infrastructure, however, individuals who require electricity (e.g. CPAP machines) may be able to access this power supply as well. Keep in mind that if there are any issues with power, priority will be given to the event fridges and individuals will need their own backup plan.
If individuals require electricity (e.g. for CPAP machines), they are allowed to bring a portable generator to the event. Those with generators will be camped in a particular area on the site to avoid noise pollution for the remainder of site.
Are there showers on site?
There will be gas hot water showers on site comprised of a series of shower stalls with pumps from a bucket. Hot and cold water can be mixed in the buckets from the adjacent shower hot water point. You can use multiple buckets for a shower, however, please be mindful that the site runs off tank water.
Is the event catered?
Yes. There is an option for you to book fully catered for the event, which includes meals from dinner Friday night until Monday lunch.
Event Prices – Where can I find them?
The event prices can be found on the event website: Event Prices
These prices are slightly higher than previous years to cover the cost of a third party company supplying and putting up/down much of the event infrastructure. This will greatly reduce the burden of setup/packdown on SCA attendees of the event.
When are the price rises?
There are no price rises for GNW 2019.
Bookings will close at midnight on 24 May and at gate prices (with no event catering option) will apply.
Can I book offboard (i.e. supply my own food)?
Yes. There is the option to pay a lesser event fee to attend the event without catering, which would mean that you need to supply, prepare and cook your own food in your campsite. The event prices can be found on the event website: Event Prices
Are fires allowed at the site?
Yes, provided they are confined to braziers and kept clear of nearby flammable materials (such as grass, hay, etc). The Flame Tourney will proceed as normal, however, the site does not allow the use of flaming trebuchets or bonfires.
What is the earliest I can enter the event site?
Unlike in previous years where things could be setup the weekend (or two) before the event, the site this year will be closed until Friday 8th June from 8am. As the event doesn't start until 4pm, ensure that you bring your own food/drinks needed prior to Friday dinner (which is the first provided meal of the event for those who booked catered tickets).
There may be a pre-event setup session on Sunday 2nd June – please listen out for future announcements about this.
Can I bring animals to the site?
The site is a working farm. Other than horses for the equestrian activities, the site owners will not permit any other animals on site.