Great Northern War XVII will be held from Friday 5 June to Monday 8 June, 2015.
Site opens from 4pm on Friday, with lists opening for the Flame Tournament (heavy) from 5.30pm. Site closes 4pm on Monday.
The Event Steward is Sir Master Steffan Glaube, who can be contacted by email.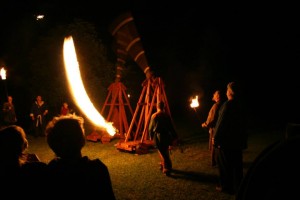 Join the Northern Reaches as they prepare themselves for the imminent invasion…err…*visit* of their new Mongol Overlords. Will the Empire reign supreme, or will the Rebel Alliance be victorious once again – only time will tell!
This four day event will be action packed, including the wondrous spectacle that is the Flame Tourney, war, arts and sciences classes, rapier, archery, market day, the famous Jolly Duke Tavern, games by firelight, fighter auction tournaments for heavy and rapier, and much more!